Environmental Services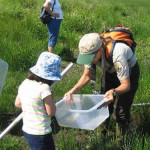 Rabe Consulting offers a wide range of professional services to clients in Klamath Falls faced with projects that require environmental experience, cost-effective project planning, project management and practical solutions. For more information about environmental consulting and protection, click here.
Environmental Site Assessment
Rabe Consulting performs Phase 1 and 2 Environmental Site Assessments, as well as asbestos inspections. Assessments are conducted according to latest standards and samples are submitted to certified labs for analysis. Rabe Consulting assesses a variety of property types, including commercial, residential, rural, and industrial.
Environmental Education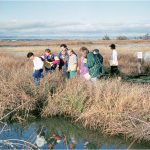 Rabe Consulting provides environmental education through a number of media, including print, museum exhibits, interpretative signage, and presentations. Rabe Consulting has a number of essential publications on environmental education as well. Educational projects focus on natural resources like wetlands, renewable, forest habitats and management, agriculture, native plants, endangered species, and noxious weeds.